7 Great Gay Destinations for 2017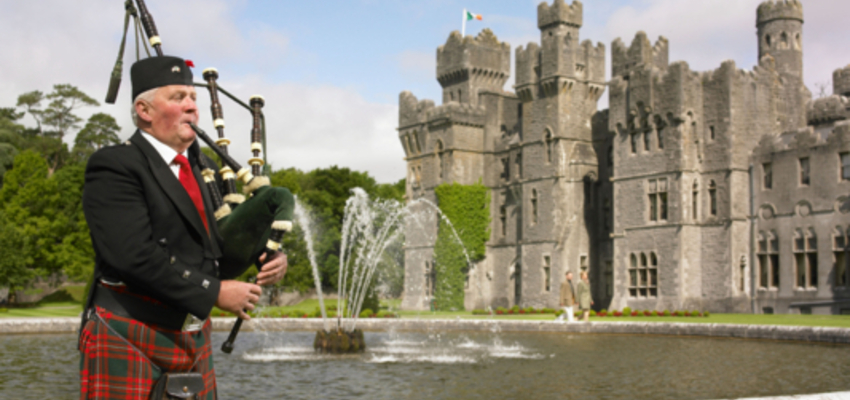 If 2017 is your year for a special vacation, consider these seven special destinations:
Ireland. Though marriage equality is recent in the Republic of Ireland (2015), Ireland's large cities, Dublin and Cork, have well established gay scenes, with night life, hotels, saunas and more. They also have their share of museums, theaters, and other cultural amenities. When you get tired of city life, you can take a drive into Ireland's lush countryside. See how many shades of green you can count on the hillsides, and how many medieval and Iron Age antiquities you can trip over - almost literally, because Ireland's history is everywhere.
Madrid. A world-class tourist destination without the usual tourist hassles, Madrid is famous for its shopping and for the Cueco neighborhood's lively gay nightlife. Then there's the food. Try a Madrid Food Tour, or visit the Mercado San Anton, where you can sample almost anything. And if you want art, the Prado is one of the world's great art museums, which some say rivals even the Louvre.
Reykjavik. Iceland's capital is considered one of the most inclusive places on Earth, with a Pride celebration that is among the oldest in Europe. This year's Pride will be August 8 - 13. After you enjoy 6 days of amazing celebrations, you can head out to visit Iceland's celebrated natural wonders: hot springs, waterfalls, geysers, rugged cliffs, and volcanic landscapes that have stood in for alien planets in movies.
New Zealand. The island nation has promoted itself as a gay friendly destination since 1998. It offers a whole network of gay-friendly home stays that can put you up almost anywhere in the country. Just pick your favorite spot, whether the rich Pacific cultural tapestry of Auckland, the subtropical beaches of North Island, or the rugged moors and mountains of South Island. If you love winter sports, check out Queenstown's Gay Ski Week, (this year Aug 27 - Sept 3).

Thailand. For a unique travel experience, this gay-friendly Asian kingdom is perfect. Clubs, shows and spas are plentiful in Bangkok and Phuket, and Thai food, rich in seafood, noodles and rice, is outstanding. Beyond that, Thailand cherishes its gorgeous, gilded Buddhist temples and palaces, as well as its ancient ruins. And you can find outdoor adventure in the many national parks, famous for their waterfalls, hiking trails and wildlife of all kinds.
If you don't want to bother with your passport, consider 2 favorite US destinations, one for each coast:

Palm Springs. The desert city is one of the most gay friendly destinations in the US, with a large selection of male or female only accommodations, including many clothing-optional ones. The sun shines all year, the poolside lounging is perfect, and the dining is excellent. When you're tired of lounging, the city has over 100 golf courses, many cultural attractions, and plenty of outdoor adventures, from the Mt San Jacinto Aerial Tramway to hiking nearby canyon trails to a day trip to Joshua Tree National Park.
New York City. Do we really need to sing the praises of New York? Vibrant gay friendly neighborhoods at the southern end of Manhattan, world class shopping, world famous landmarks, and an unparalleled cultural richness in its museums, concert halls and theaters. And now New York has a new cultural landmark: the Stonewall Inn is now Stonewall National Monument, our first national park celebrating LGBTQ history.
If you want help planning a vacation to any of these spots, or you're thinking about something different, give us a call.