For LGBT Wedding Planning, Look for the 14 Stories Certification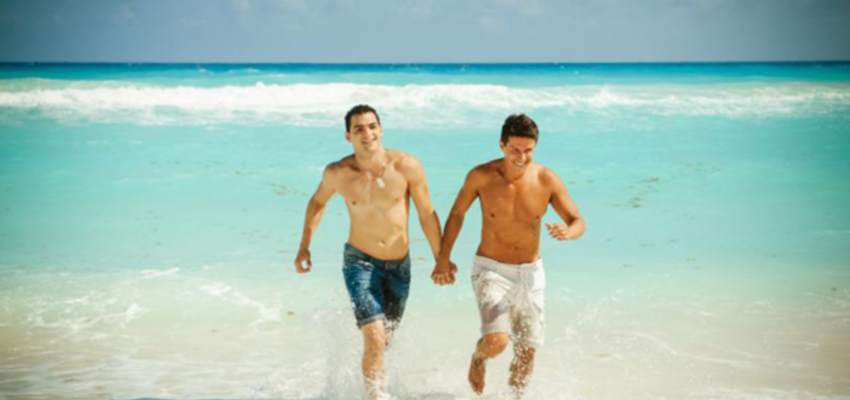 In 2004, when Massachusetts became the first state to pass marriage equality, Bernadette Smith founded 14 Stories,the first wedding planning company for same sex couples. Since then, 14 Stories has planned thousands of same sex weddings, and Bernadette Smith has become a recognized national expert on the same sex wedding industry,.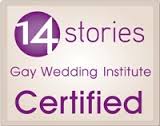 Why does this matter to you, as an engaged same-sex couple? Because one thing that came out of 14 Stories is the Gay Wedding Institute, a Certification program which trains wedding industry professionals of all kinds in the nuances of same sex weddings.
Same sex weddings and wedding traditions are not exactly the same as straight weddings, and the Gay Wedding Institute teaches its participants to recognize, understand and be supportive of the differences and unique needs of LGBT wedding couples. This is not just a short lecture, it's a detailed 4 part intensive seminar with homework. Here are just some of the topics covered:
Language and terminology for same sex weddings
Laws that affect same-sex couples
How gay weddings are different from straight weddings
How to advocate for your same sex clients
LGBT wedding traditions
LGBT wedding trends and statistics
At LGBT Vacation Planners, we are proud to have earned the 14 Stories Gay Wedding Institute Certification. It means that we are even better equipped to help you plan every detail of your destination wedding or honeymoon, to make sure that it meets your unique needs as as couple. If you're planning a destination same sex wedding or honeymoon, we would love to help with your plans.