River Cruises in Europe Offer History, Scenery and Gourmet Delight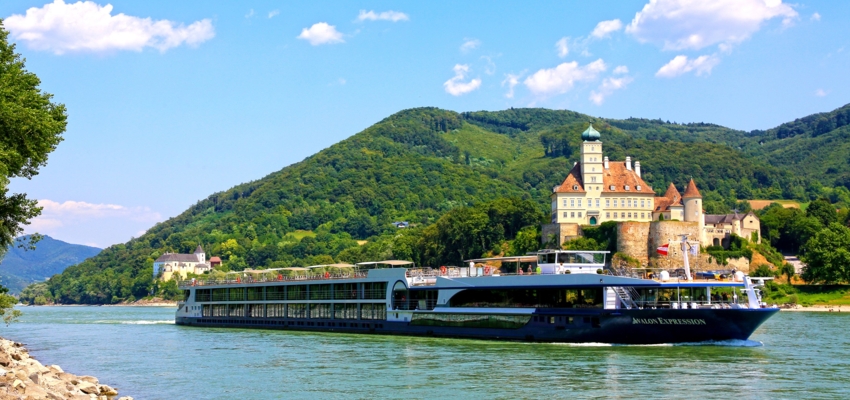 As we look to the New Year, new horizons, new dreams, and new possibilities, don't forget your bucket list for travel. For 2016, why not look to Europe for all the wonder of the rivers? A river cruise gives you a taste of the best of Europe. You get to sample wonderful ports and discover the cultures of new countries, all while surrounded by spectacular scenery.
Our friends at Brand G have several rivers cruises next year. Here's one of our favorites:
9 DAY RIVER CRUISE FROM CÔTE D'AZUR TO PARIS, July 1 – 9, 2016. Your all gay adventure begins with an overnight on the French Riviera, also known as the Côte d'Azur. Then travel to Arles in the Provence region, once the home of Vincent Van Gogh, to board your ship. You will sail into the tranquil Camargue area, then visit Avignon, a UNESCO World Heritage site. You'll continue to charming Viviers, medieval Tournon, France's gastronomic capital of Lyon, Chalon-sur-Saône, and fascinating Beaune, before your cruise ends in Paris. After your voyage, you can transfer to the airport, or take another day or three to explore the remarkable "City of Light" on your own.
This cruise vacation has it all—historic sites, charming towns, world-class wine and cuisine and more! It's a perfect way to visit this region and sample some of the best wine in the world. Call us today to learn more about this wonderful trip or to book your tickets.
If your bucket list includes dreams of cruising other places in Europe or the wider world, give us a call and we can recommend the perfect place to make your travel memories for 2016.